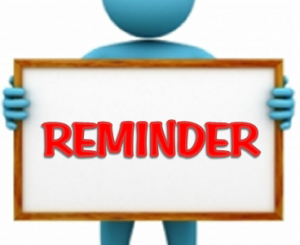 NEXT PENSION DATE – 15 DECEMBER 2023
WHATSAPP LIFE CERTIFICATE VERIFICATION NOTICE
All pensioners of the Social Security Fund can now complete their Life Certificates using WhatsApp Video Calls.
To use this service, pensioners are required to add the following number 1-664-493-2567 to their WhatsApp. Pensioners should then send a message including their full name, and upon receipt you will be required to present yourself via WhatsApp Video Call with a valid photo ID. This service would be available on Wednesdays and Fridays from 9:00am to 3:00pm.
Pensioners can also complete their Life Certificates by visiting our office at the E. Karney Osborne Building in Little Bay or via email to operations@socialsecurity.ms . You are also reminded that Life Certificates must be submitted and are due on or before September 30th, 2023 to avoid the suspension of your pension benefit.
Pensioners with questions can contact the Social Security Fund via telephone on (664) 491-2567 or (664) 491-3667 or send an enquiry to operations@socialsecurity.ms