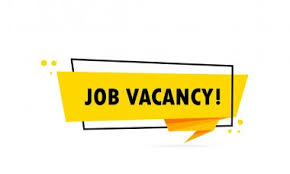 JOB PURPOSE
Applications are invited from suitably qualified persons to fill the role of Director of the Montserrat Social Security Fund. The Governor acting on advice of Cabinet shall appoint a fit and proper person to be the Director of the Fund and such terms and conditions as he / she may think fit. (Amended Act 9 of 2011)
The Director is responsible for the efficient and effective administration of the Fund, its general operations, and the staff. The postholder shall be subject to the Social Security Act and the general direction of the Board of Directors.
KEY RESPONSIBILITIES
In accordance with the Social Security Act, the Director will be responsible for
1 a) The collection of contributions payable to the Fund
b) The payment of benefit and all expenditure necessary for the administration of the Fund
c) The investment, where not inconsistent with this or any other act or any specific direction by the Minister, of surplus monies in the Fund.
d) Accounting for all monies collected, paid, or invested by the Fund.
Other Duties include
2 Provide strategic direction for the Fund by preparing strategic business plans, annual work plans and budgets for the consideration of the Board.
Advise the Investment Committee and Board on Investment Matters.
Coordinate and direct activities and prepare reports on the Social Security Fund's programmes.
Serve as the lead officer in formulating and instituting policies, procedures, systems, and control for the proper conduct of the Fund.
Prepare submissions for the consideration of the Board, attending Board meetings, follow-up on Board decisions and submit progress reports as required.
PERSONNEL SPECIFICATIONS
Applicants should:
ACADEMIC / PROFESSIONAL QUALIFICATION
Required: A degree in Management Studies, Public Administration, Business Administration, Accounting, Finance, or a related discipline.
Desirable: Master's degree in management studies or related field.
EXPERIENCE
A minimum of seven (7) years' experience in a senior management administrative or executive position in Government or the Private Sector.
Certification and Training in Social Security Management and or Laws will be an asset.
PERSONAL ATTRIBUTES
Familiarity with Social Security Act, Corporate Law and Management Best Practices
Excellent organisational and leadership skills
Excellent communication, interpersonal and presentation skills
Outstanding critical thinking, analytical and problem-solving abilities
Negotiation and networking skills
COMPETENCY:
Technical Competence: Demonstrate sound knowledge and understanding in matters pertinent to technical, business, and professional fields.
Business Acumen: – Demonstrate in depth knowledge and understanding of the internal and external business environment in which the Fund operates and make decisions to generate long-term benefits for the organization
Communicate Effectively: Ability to effectively transmit information accurately; and actively give and receive constructive feedback.
Service Excellence: Committed to providing quality customer service and building strong contributor relationships
Change Management: Demonstrates ability to cope with change and uncertainty whilst creating and presenting solutions in support of the Board's Strategy and objectives
Organizational Awareness: Demonstrates a comprehensive awareness and understanding of Social Security's overall direction and goals, as well as the operations of formal and informal networks within the organization.
Strategical Leadership: Demonstrate the ability to establish directives, objectives and resource requirements needed to respond to Social Security Board's needs and opportunities. This includes thinking strategically about longer term needs and the capabilities that must be in place to address these needs.
Talent Management: Demonstrates the ability to motivate people to work collaboratively towards shared purpose and solutions that generally benefit involved parties. Works co-operatively with others to accomplish team and organizational objectives
.
TERMS AND CONDITIONS OF ENGAGEMENT
The job will be on a contractual basis for a period of 3 years.
The total remuneration package for the post of Director, Montserrat Social Security Fund is EC $118,200.00 per annum taxable in total; to include, basic salary of $78,000.00, duty allowance $32,400.00 per annum, Telephone allowance $1,800 per annum and entertainment allowance $6,000.00 per annum. In addition, travel allowance will be paid at the rate of $9,600.00 per annum which is not taxable.
HOW TO APPLY
To view detailed Terms of Reference for the Director of the Montserrat Social Security Fund, and to apply visit https://gomjobs.com/job.php?v=68.
The following will be required during the application process:
Covering Letter
Completed Application Form
Comprehensive Curriculum Vitae with full particulars of Experience
Certified Copies of Qualifications
Clear statement detailing why you are well qualified for the position
Two letters of reference with full contact details of the referees
The deadline for the receipt of applications is Friday, September 16, 2022
Please note that only applicants selected for interviews will be notified.